Meet the Team
Team K9 is a group of canine experts with a wide range of experience and expertise who've joined forces to create a complete solution for our clients. With our team's combined resources and knowledge, we're confident that we can help you find, train, or enhance your dog to meet your specific needs. Please take a minute and meet our team members below.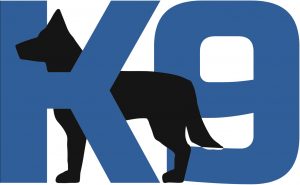 Edwin Grant
Search & Rescue
Law Enforcement Detection
Mr. Grant has 34 years of law enforcement and search experience with K9s. Edwin has been involved in over a thousand searches, and has instructed, coordinated, and trained K9s all over the United States and around the world. He has over 10,000 hours as a trainer/ instructor for sheriff's departments, police departments, federal and state agencies, search and rescue units, and K9 missions in the United States and abroad. He has worked and trained all breeds and disciplines of scent-detection dogs with a specific focus on human remains detection and trailing for which he has earned many national awards. He is a search director for the National Center for Missing and Exploited Children which plans and coordinates emergency response and cold cases. He is a member of Necrosearch International which provides assistance to law enforcement agencies in the search for, and recovery of, human remains and associated evidence. He is also a member of Kenyon International, the world's leading full-service disaster management and recovery company, and he is a member of the North Carolina State Bureau of Investigation Human Remains Task Force. Edwin is recently retired from the state police and now serves as a search and rescue consultant. He is still committed to training K9s, handlers, and leading seminars throughout the country, and he actively handles and deploys his own K9s in the discipline of human remains recovery, air scent live search, trailing, and explosive detection.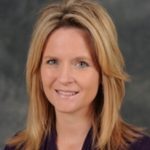 Lisa T. Briggs, M.S., M.P.A., & Ph.D
Search & Rescue
Law Enforcement Detection
Dr. Briggs is the Director of the Human Remains K9 Detection Training Program and is the Director of the Emergency and Disaster Management Program at a regional university in the south.  Dr. Briggs has been a criminologist for over twenty years spending the latter part of her career specializing in forensic criminology. She is a federally contracted responder with national security clearance for the Department of Homeland Security, and she is a Team Adam Consultant deploying often for the National Center for Missing and Exploited Children.  Dr. Briggs is a member of the North Carolina State Bureau of Investigation's Human Remains Task Force, and she is a part of her local Police K9 Unit. Nationally and Internationally, she delivers lectures and training seminars, deploys, manages and consults on missing person's cases and on K9 scent detection training. Dr. Briggs and her K9s have been featured in a Leonardo Films International K9 Documentary "Dog and Man: The Secret Relationship of Dogs and Humans," and in a Discovery I.D. series called "The Disappeared."
Closest to her heart, Lisa's Human Remains Detection (HRD) K9s have successfully solved a multitude of missing person cases at the local, state, and federal levels.  Her other passion lies in training law enforcement and search and rescue K9s to be more successful in helping to unite families with their loved ones and solve criminal cases.  Briggs facilitates HRD seminars at her university's cadaver facility. There, she and other experts in the field are dedicated to improving the discipline. She also travels nationally and internationally to train working K9s, and dedicated handlers, in the important task of recovering the missing.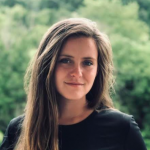 Alex Briggs, M.Ed.
Socialization and Obedience
Alex embraced being thrown into the discipline of human remains recovery at an early age. Having the fortune to learn from some of the best working K9 trainers in the nation, she has enhanced her skills as a handler and trainer. Her experience with human and animal behavior and her knowledge in the science of learning has fostered a patient and engaging teacher of dogs. She has specialized in the area of socialization and adaptability and is devoted to empowering K9s to reach their highest potential through trust, neutrality, and obedience. Whether it is a puppy, adolescent, older pet, or working breed, Alex can build the foundation for the client's goals. Alex has a craft for customizing K9s for perfect companionship to one's home and lifestyle, as well as providing the necessary foundation for successful scent detection work. She can teach canines to accompany their owner in the busy human environment and has a skill for training dogs in the ability to be present in public places and participate in adventures such as paddling, camping, kayaking, and more. Alex is unique in helping bridge the gap between the dog and the handler to achieve desired outcomes. She is available to board and train independently with each dog or work with the K9 and its human partner jointly. Either way, she loves and treats the K9s as her own.
Pet Behavior Assessment and Recommendations:
The family is an important part of a dog´s success. In these training sessions, families work with Alex to learn more about how to train their canine pet, their dog's breed, its needs, and recommendations for environmental stability and exposure. These sessions can be in the client's yard, at our facility, or on field trips.
Specialized Companion/Working K9 Skills
A specialization of Alex is in teaching canines to accompany their owner in the busy human environment, and give dogs the ability to be present in public places and participate in adventures such as paddling, camping, kayaking, riding in boats, cars, and four-wheelers. Conditioning a K9 to have stability and confidence in all environmental conditions is a demanded skill in most aspects of the K9 working field such as in search and recovery, explosive detection, and police work.
Heath has a unique and distinguished career as a Fortune 250 corporate executive, a Member of Congress, a successful business entrepreneur, and as an NFL quarterback. He is a well-known strategic communications professional and inspirational speaker on topics ranging from leadership, crisis management, government relations, policy development, analysis, and advocacy. He is also a canine enthusiast who has spent a lifetime training and breeding both protection & sporting dogs.
In addition to Cannon Clay, Shane operates Antler Ridge, his private family office, and is a partner in a Chicago IL based multi-family office/ private equity firm. He started his career in the independent retail industry and transitioned to corporate retail where he found himself in an executive role with a Fortune 50 retailer. He used the knowledge gained in this consumer-centric environment to lead two international multi-brand consumer products conglomerates. Shane has extensive experience in the outdoor lifestyle, sporting goods, apparel, and fitness industries.